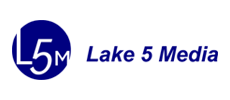 Welcome to Careers at Lake 5 Media
Lake 5 Media is composed of talented individuals who are focused on making our clients successful. Our company culture fosters innovation to solve problems and provide optimal media solutions for our clients. We offer the environment for individuals to grow and learn while keeping the work challenging and rewarding.
Available Positions
Sr. Database Engineer
NYC. Design and manage IT hardware & software systems including costs, project supervision & documentation; Client communication & tech. support. Req'd: MS or equiv. Telecom. or Systems Engineering; Oracle principle, backup/recovery, troubleshooting, RAC, data warehouse maintenance; memory database; Unix & Linux kernel; PL/SQL optimal on application performance; Java; Data structure; network architecture; TCP/IP. M-F, 9-5. Send resume to Lake 5 Media, 641 Lexington Ave, 20th Fl, NY, NY 10022.