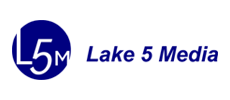 TacticVision

The TacticVision system enables users to perform deep demographic analysis, by network and by brand/sub-brand across any or all audience targets (market breaks). The system also provides analysis on consumption and viewing data combined to create "Consumer Ratings". Reach & Frequency for user selected networks, programs, brands and schedules are also available.

MediaFrontier

MediaFrontier System focuses on commercial break, promo strategy, pod position, and exact minute ratings. Within the system, it is easy to navigate through various sections to locate applications for in-depth analysis of pod position, network minutes, exact minute ratings, promo strategy, and non-programming time

MediaSpectrum

MediaSpectrum provides an in-depth view of the media marketplace. Complete coverage of category, company, brand spending and audience impressions can be obtained at the click of a mouse. Detailed breakdown of ratings and audience compositions across many media platforms are also available in the system.
Welcome to Lake 5 Media
About Lake 5 Media
Lake 5 Media is a media analytic software company. Lake 5 Media delivers a scalable software-as-a-service solution that provides both media buyers and sellers with pre- and post-buy data management and analytics. We are committed to providing our clients increased operational effectiveness and superior reaction time to the media markets via our suite of tools. Our offerings include media marketplace analysis tools, competitive analysis tools, optimization applications, media planning products as well as inventory management and allocation systems.